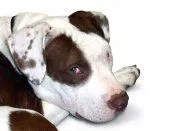 When you are looking for a veterinary care clinic you should be able to count on superior care and excellent service. We at Aidmore Animal Clinic in Augusta GA have assembled an expert team of veterinary professionals to bring you the best possible healthcare for your pet. Our veterinary facility is friendly, clean, comfortable, and efficient. Call 706-733-7181 to schedule an appointment and we will find a time that is convenient for you.
Once a year, you should bring your pet in for a check-up. Dr. Lynn Simons and Katrea Howard will check the health of your pet from head to tail, and you will be very happy you came to Aidmore Animal Clinic for service.
---
Preparing for your visit
If you have any previous medical history for your pet, please bring it with you. We can also contact your previous veterinarian to request records.

Write down any questions or concerns you may have. It is also helpful to write down a list of any refills or supplies your pet may need.

Please bring your pet on a leash or in a carrier. A scared pet may bolt between your car and our door, we don't want a routine visit to become an emergency.

If you arrive without an appointment, we will see your pet as soon as possible. Emergency visits always take priority.